*books are recorded in reverse chronological order.*
Ratings:
🌟🌟🌟🌟🌟
– Life changing, recommendation worthy
⭐⭐⭐⭐
– Amazing, recommendation worthy
🔥🔥🔥
– Good, just barely recommendation worthy
★★
– Poor, not at all recommendation worthy
🤦
– Struggled to make it through (in a bad way), burn it
---
February 2019: (25.1 pages per day)
Icarus Down by James Bow
Pages: 352
Rating: 🔥🔥🔥
Response:
This book is one of those books that scare you about the future. In this book, people had left mother earth in search of a new planet to continue life on. Though the novel when they reach this new world the environment of it stops them from using modern technology and so they are back into the steam and clockwork era. This creates many disturbances to how they live and requires them to create different modern technology that won't get fried by all the different magnetic waves that come from the sun. This book really made me open up my eyes to how the world is being turned into a very horrible place because of war and all evil power. This is why this novel makes me want to stay on top of all news and protest against needless violent so that out race does not go extinct or have to leave Mother Earth.
---
*Finished in February, started midway through January, isn't included in pages per day for February*
Frost by M. P. Kozlowsky
Pages: 352
Rating:🔥🔥🔥
Response: 
This book was similar to Icarus Down as in the setting took place in the far future but on the planet Earth now. But in the book, it follows the life of this girl whose father was a robotics engineer and created robots for the world to use. Though the robots take control and are used for negative purposes, so the majority of the human race is wiped and now they are starving. But, the girl's father tells her that if she makes it to the Battery she will be saved, the Battery is a place in the book that is a safe haven from robots and is where the remaining human population is staying, besides John Lord country. This book had opened my eyes to the evils in technology and made me think about how easy it is for hackers to take control of someone's tech just with very simple clicks of a keyboard. It really made me question where our technological advancements were leading us.
---
Reflection: 
During the month of February, I had read 12.6 pages per day. This is a good start for me since in past years I do not get over 7 pages per month and so by nearly doubling it this month, I feel proud of myself for doing so. But for next month we are going to be reading To kill a Mockingbird so I will have to get around 12 pages a day from that, though I would like to finish two whole books during that month so that I can also up my pages per day from February. Also, during the month of March, I will have lots of free time not only because of spring break but because of technical theater. I say this is free time because for an hour and a half when I take transit back home I have lots of time to read. My goal for March is 20 pages per day and adding 2 pages per day for each month after that.
---
March 2019: (20.1 pages per day)
An Unlikely Warrior by Georg Rauch
Pages: 326
Rating: ⭐⭐⭐⭐
Response:
This book is a book that I thought was very interesting when I had picked it up in grade 8 during the book fair because at the time in grade 8 we had been learning about WWII and it had been a very interesting topic because of all the different technological advancements that occurred so quickly that helped many countries. Also, I had been very interested in what motives each side had when they were fighting others. Another subject that we had taken a lot of time exploring was the evils behind Hitler and what he was doing. This book had made me feel so many different emotions during my time reading it because of the fact that the man that this was told from was Jewish but still fought as a Nazi in the war. That is why this book had changed how I thought about people and how there were so many people that were so strong and brave to do a deed such as this.
---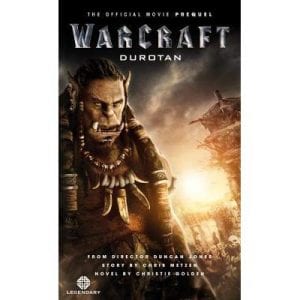 Warcraft by Christie Golden
Pages: 304
Rating: ★★
Response: 
Warcraft is a book that I had picked up because it had been based off a game that I was getting into. I had not known anything about the game but always thought it was quite cool. When I had started reading this book it started off very boring and I was questioning if I should stop reading it during the beginning. But I kept with it and saw a very simple but interesting story unfold. I was quite interested during the end but it was such a short time in which I was interested I could not recommend it to anyone. Also, because it had been based on a game it did not actually connect much because the game is actually multiplayer so the story that they had made was completely random and did not have much correlation to the game. Though it was a fine book it was nothing out of the ordinary.
---
Reflection: 
This month I had read slightly less than last month. I'm sure I read about the same if I included the articles that I had read about cars and technology. I had read a substantial amount of articles but could not find them again so I could not include them. Although I said I had lots of free time I had actually not because I recently found out that I struggle to read in loud environments such as the bus. Also, I can not enjoy my book as much if I were to read it in the bus and not at home in my quite room. Although I didn't reach my goal of adding two pages a day for this month I know starting in May I will be able to do it. I say May because in April we are starting to stay after school  a lot more which takes time away for me to read since I still need time to do homework. I think that next month I won't be able to match or do better than this but I sure will try.
---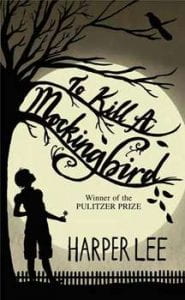 April 2019: (16.2 pages per day)
To Kill a Mockingbird by Harper Lee
Pages: 281
Rating: ⭐⭐⭐⭐
Response: 
This book was assigned to me for ELA. We had to read it so that we can practice writing essays and can use it for my ELA final. This book had been really interesting since it really showed me how bad segregation was back in the 1930s. I had always thought that segregation was bad but not as bad as was present in this book. This book was very eye-opening and had an amazing story-line that related to what was happening with the adults and what was happening with the children. Also it showed the struggles of living in the 1930s when the Great Depression had strike.
---
Reflection: 
I had said in my previous reflection that this month was very hard for me to find time in general. I was slightly behind homework and barely read. Although I finished To Kill a Mockingbird that was a book that was for homework and I had no choice but to finish it. If I had more time than I would make sure that I could read more and maybe finish another book. This months pages per day was almost half of every other months and I had seen this coming. Normally I would read on the ride home from school as much as possible, even though it was a struggle, but I had also gotten my full license so I was unable to read the days I had tech. Although this is no excuse not to read I was also very tired and was unable to have a long enough attention span to read enough.
---
May 2019: (13.2 pages per day)
Cuckoo Song by Frances Hardinge
Pages: 409
Rating: